Basalt, CO - The Colorado Alliance for Environmental Education (CAEE) awarded Roaring Fork Conservancy's Watershed PenPal Program with a 2023 Innovative Environmental Education Program Award. Recipients of the 2023 Awards for Excellence in Environmental Education were recognized on Friday, Septem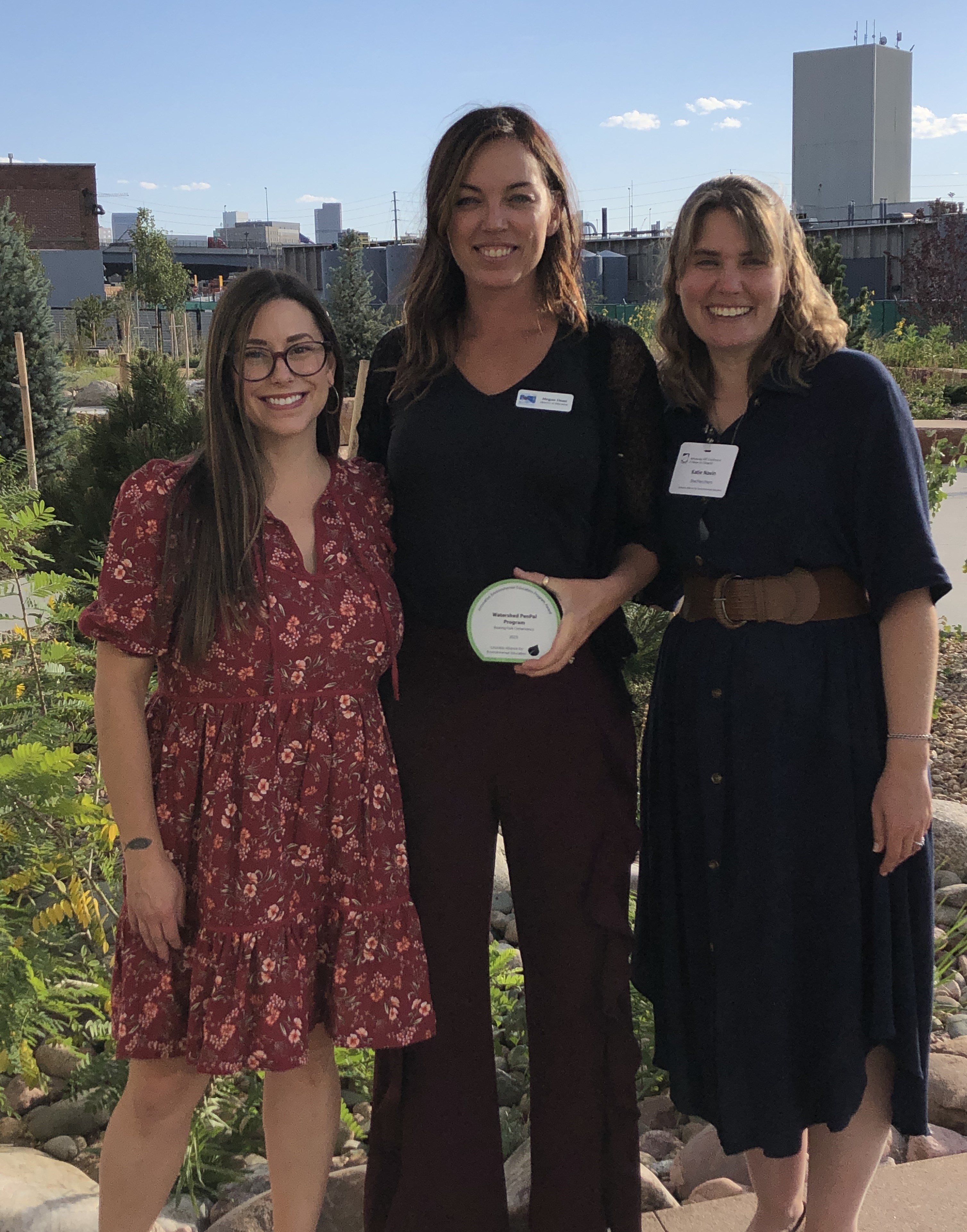 ber 29, 2023 at CSU Spur in Denver as part of CAEE's Annual Advancing Environmental Education Conference.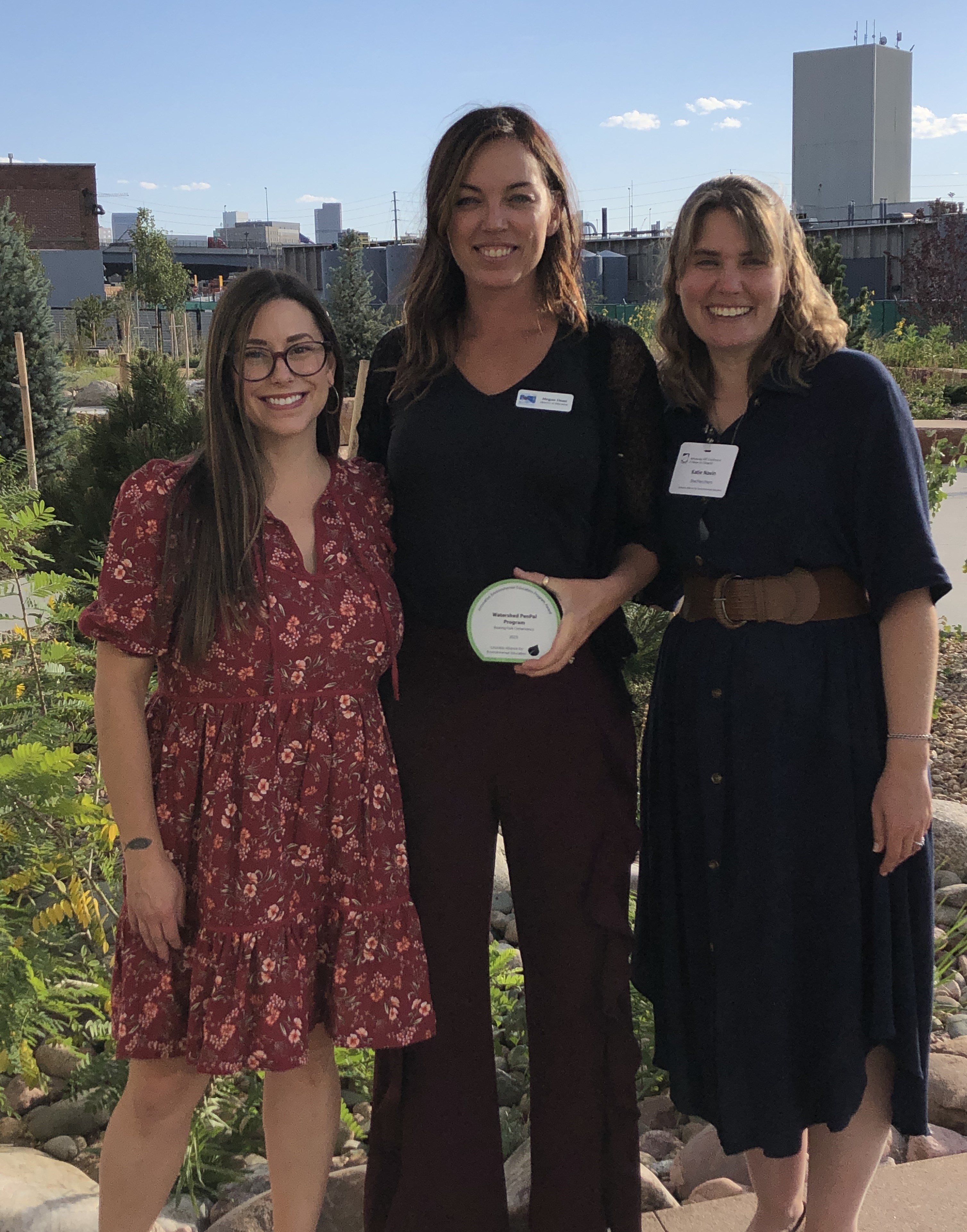 Roaring Fork Conservancy's Watershed PenPal program unites students from Basalt, Colorado with students in Aurora, Colorado by reaching across the Continental Divide to create relationships through old fashioned letter writing and current technology. Aurora Water's Environmental and Educational Outreach program helped forge a connection with the partner school in Aurora - Vista Peak Exploratory. The City of Aurora and the Roaring Fork Valley both utilize water from the headwaters of the Fryingpan River, making this a transbasin project and relationship. In today's heightened need for water, we often face conflict and territorial battles. This program aims to create positive relationships through communication.
Through a series of shared classes, Google Slides, videos, and fun activities, students in both Aurora and Basalt learn about where their water comes from and why it's important to value, conserve, and protect this life-giving resource. As a part of the program, students also get an opportunity to meet their pen pal through Google Meets. Roaring Fork Conservancy launches the Watershed PenPal program in Aurora by traveling to the partnering school to meet the students and provide the first class that connects them to their headwaters and pen pals.
This project approaches water use by creating connections, teaching about water systems, and building positive relationships. Students learn that the only way forward is through understanding our earth's natural systems, each other, and the knowledge that we are all water users.
"All across the state of Colorado these innovative environmental educators and programs are energizing learning and equipping people, communities, and organizations with the knowledge, skills, and motivation to make informed decisions about how they can best care for and sustain our world for future generations," said Katie Navin, CAEE's executive director. "They are creating a new standard for learning in their communities."
CAEE was incorporated in 1989 to facilitate communication, cooperation, collaboration, and coordination among the varied environmental education programs in Colorado. In its 34-year existence, CAEE has worked to strengthen the environmental education field in Colorado through various initiatives and programs such as the Certified Environmental Educator program, Collective Outcomes in EE and the Colorado Environmental Education Plan. CAEE is the Colorado affiliate of the North America Association for Environmental Education.
"People thrive when they experience a range of educational settings. Through an extensive circuitry of learning sites, environmental education helps ensure that the knowledge and skills a person gains in one place can easily flow into new contexts, powering further exploration and boosting ongoing innovation." Navin said. 


Learn more about this program:
Want to bridge the West's water divides? Start with fifth graders, by Alex Hager at KUNC

Floating into the Watershed Pen Pal Program, 2022 RFC Winter Newsletter, page 6





Since 1996, Roaring Fork Conservancy has inspired people to explore, value, and protect the Roaring Fork Watershed. We bring people together to protect our rivers and work to keep water in local streams, monitor water quality, and preserve riparian habitat. Roaring Fork Conservancy is an independent, 501(c)(3) not-for-profit organization. For more information call (970) 927-1290 or visit www.roaringfork.org.
 ##